Post your Referral Codes in the comments below. Once per day, please.
Only new players that are on their 3rd day or less can name you as their referral.
Please do not post your codes on other pages.
New Users Please follow these Steps to use Referral Codes Below:
1.) Click "INVITE FRIENDS, GET ITEMS", on the left side of the mainscreen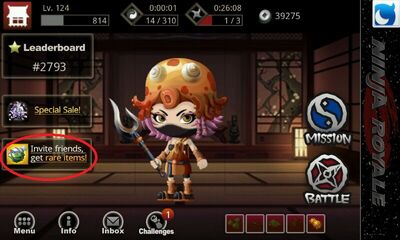 3.) Click ENTER INVITE ID
4.) Type the Referral Code from the list below!!
5.) Claim your gifts in INFO and then INVENTORY in the top left.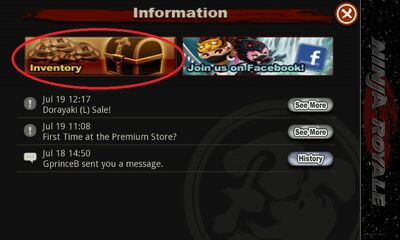 Attention iPhone users!
The abbility to view your own and type in someone elses referral code has been disabled for iPhone users ever since the INVITE FRIENDS, GET ITEMS button was removed from the info menu. This will probably be fixed in the near future.
Community content is available under
CC-BY-SA
unless otherwise noted.