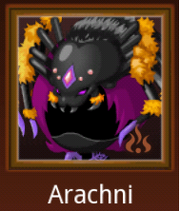 The Arachni is a clan that was available to join during the
Dark Deeds
event, requiring to clear the following goals:
Common suit Earned completing Stage 2
Rare suit Earned completing Stage 4
Epic suit Earned at 70k points in prize gallery
Clan Description
Fire lineage . Wielder of whispers, master of murmurs, the diarist of deceit and killer of me.
See Arachni clans stats in Jutsu System .
Clan Suits & Titles
The Arachni clan like all clans has 3 different suits to be worn. Like all clans you need to use Jewels to upgrade its level.
Novice Suit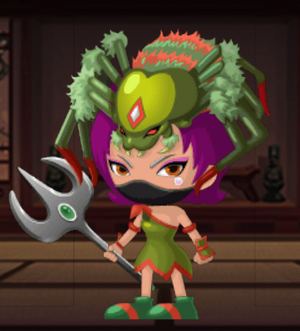 Rare Suit
Epic Suit
Clan Gear
As with all event clans, there are 3 pieces of clan gear associated to this clan:
Fang Fic
Arachni Helm
Bane And Bristle

These items came with 3 different rarity. From level 3 to 5.
Links to Other Pages